Life under lockdown has created a renewed appreciation for air quality, outdoor spaces and the natural world following a stark reduction of air, noise and light pollution across the planet. As a result, environmental groups are pushing world governments to invest in a 'Green New Deal' to help revive the global economy while investing in the long term health of the planet and future generations.
But for business owners looking to do their part, it can be difficult to know how to make the transition to working in a more sustainable way without having to sacrifice profits. It's a commonly held belief that it's impossible for a businesses to make money and genuinely help the planet, but these brands prove that wrong.
That's why we've highlighted our favourite 'Certified B Corporation' brands as examples to follow. We have also included the resources, manufacturers and suppliers who are working to innovate industries which are in dire need of sustainable reinvention.
We'll also cover what a 'Certified B Corporation' is, what the benefits of gaining certification are and why every business should aim to join the club.
But first, a little context…
Time for a change
The COVID-19 crisis has brought environmentalist into sharp focus as scientists have stressed that the destruction of nature is to blame for the outbreak, and that unless we change our supercharged levels of consumption, we'll only increase the number of disasters in the future.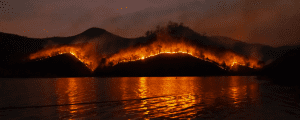 Marco Lambertini, Director General of WWF International said:
"We must urgently recognise the links between the destruction of nature and human health, or we will soon see the next pandemic (after Coronavirus). We must curb the high-risk trade and consumption of wildlife, halt deforestation and land conversion as well as manage food production sustainably. All these actions will help prevent the spillover of pathogens to humans, and also address other global risks to our society like biodiversity loss and climate change. There is no debate, and the science is clear; we must work with nature, not against it. Unsustainable exploitation of nature has become an enormous risk to us all."
It's a stark warning but one which has been made for years. In 2019, the world's leading climate scientists warned that we only have 12 years for global warming to be kept to a maximum of 1.5C, otherwise we'll be facing a global catastrophe.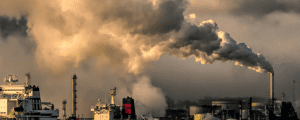 Not such great news, but many have seen the lockdown and economic shutdown as an opportunity to reshape the world and its industries by building a new green economy, in an attempt to turn the tide.
The Certified B Corporation and its incorporated brands represent one such group looking to make a difference in the world.
What is a Certified B Corporation?
B Corps provides certification to businesses that pass tests involving sustainability and ethical management;
"Certified B Corporations are businesses that meet the highest standards of verified social and environmental performance, public transparency, and legal accountability to balance profit and purpose. B Corps are accelerating a global culture shift to redefine success in business and build a more inclusive and sustainable economy."
If a business is able to pass the strict inspection, it will be able to carry the official stamp of approval.
Why should a business try to become a Certified B Corporation?
Amid the current COVID-19 crisis and growing concerns from consumers about environmental issues, business owners can learn how to improve their sustainability efforts and show their customers that they are working to help the planet.
According to research carried out by the Royal Society for the encouragement of Arts, Manufactures and Commerce (RSA) during the pandemic, 28% of people are recycling or reusing more clothes than normal and 35% of women intend to buy fewer clothes in the future. (The RSA is another organisation you should check out for all of the good things they're doing).
It's also clear that Gen-Z is highly engaged with issues concerning the environment, equality and social justice as highlighted in the support of the Black Lives Matter movement and The Extinction Rebellion.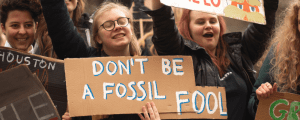 It means that the brands taking a sustainable approach will be able to attract an emotionally and socially engaged audience to promote their products or services to.
It's a win-win and something exemplified perfectly by the following brands.
All Birds
All Birds is a fashion brand which produces high quality running and leisure footwear using recycled materials and the least amount of carbon as possible.
The business was founded by New Zealand native Tim Brown who teamed up with engineer and renewables expert Joey Zwillinger to create an entirely new, natural and sustainably sourced product.
It's an important innovation when you consider the impact that typical manufacturing has on the environment, as an MIT study found that;
"A typical pair of running shoes comprises 65 discrete parts requiring more than 360 processing steps to assemble, from sewing and cutting to injection molding, foaming and heating." Furthermore, "A typical pair of running shoes generates 30 pounds (13kg) of carbon dioxide emissions, equivalent to keeping a 100-watt light bulb on for one week."
All Birds is aiming to break this cycle and significantly reduce the carbon footprint of producing footwear.
The products themselves are extremely stylish and modern, attracting international attention from consumers and brands such as Adidas, who have recently announced a partnership with All Birds.

The business is going from strength to strength and it's likely that we'll see a number of big-name brands follow the example All Birds is setting.
We love the product, we love the story, we love the mission. Easy choice.
Dark Woods Coffee
Dark Woods Coffee is an organisation which produces coffee, houses a Barista school and operates a charming cafe tucked away in the Yorkshire Pennines. The business roasts all of its own coffee in a refurbished Victorian textile mill and sources its beans from all over the world.

The coffee is so good that the likes of Fortnum & Mason, Harrods and some of the UK's best restaurants stock Dark Woods products.
From an environmental and ethical standpoint, the business is exemplary. Coffee farmers are paid additional quality premiums, while funding is also provided for development projects in the areas in which their coffee is grown. The use of solar panels, electric vehicles and compostable/recyclable packaging helps to reduce the carbon footprint of the business.
And best of all, the coffee is evenly priced against similar products from big name brands.
Luxtra
Something which many consumers may not be aware of is the scale of the environmental damage caused by the fashion industry and on poor communities all over the world.
To give you an idea, here are a few facts to consider.
Fast fashion is second only to oil as the world's largest polluter. (7billionfor7seas)
Globally, fiber production takes roughly 145 million tons of coal and between 1.5 and 2 trillion gallons of water. (The Shockingly High Cost of Cheap Fashion)
Thrown-away clothing releases half a million tonnes of microfibres into the ocean every year, equivalent to more than 50 billion plastic bottles.(A New Textiles Economy: Redesigning fashion's future)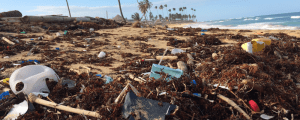 Luxtra is a British brand which wants this to change;
"Building an exciting global fashion brand focused on timeless design, sustainability and ethical core values. The brand uses innovative and cruelty-free materials to craft beautiful products that are handmade in Italy."
Many of the products sold by Luxtra are made from;
Piñatex®: Repurposed waste pineapple fibre manufactured by Certified B Corporation Ananas Anam.
AppleSkin™: Recycled apple skin taken from apple juice factories and manufactured by MableSynthetic.
Mango leather: A sustainable material manufactured from discarded mangoes by FruitLeather Rotterdam.
Aside from the commendable effort to use such materials, the products on sale from Luxtra are also beautifully crafted, even their medical face masks look sharp.
Toast Ale
Toast Ale is a brewery with a difference.
Its beers are produced using surplus bread from supermarkets, restaurants and other sources instead of freshly grown barley.
As a result, the business puts no extra demand on land, water or energy while also removing all transport emissions.

And as if that wasn't good enough, all profits that the company raises are donated to charities aiming to "deliver systematic change to fix the food system."
Just like 'fast-fashion' practices, the food and beverages industry places a strenuous demand upon resources and the environment.
According to the Food and Agriculture Organization of the United Nations (FAO), approximately one-third of all food produced in the world is lost or wasted.
Additionally, the United Nations has shared projections that global demand for freshwater will exceed supply by 40% in 2030, which is troubling when you consider that the global economy already loses almost $1 trillion each year due to food loss and waste, with £19 billion being lost in the UK alone. (Source)
It's clear that change is required so when it comes to making the world a better place, could there be any better way of doing it, than by drinking a few beers?
Our bit…
It may come as a surprise to hear this, but through the research we have carried out to put this single article together, we have contributed to the planting of three brand new trees in specialised growing nurseries.
We do this by working with a search engine called Ecosia, which we use to search the web. The browser generates revenue through selling advertising space, just like Google Adwords however, instead of trying to take over the world, Ecosia uses its profits to plant trees all over the world.

Using the browser costs nothing but can help to contribute to making your own organisation more sustainable and carbon-neutral. Imagine how many trees you could plant if everyone working at your business used Ecosia.
Resources for your business
If you're looking for ways to improve the sustainability of your business, here are a few resources and organisations you can to utilise today.
B Corps
"B Corps form a community of leaders and drive a global movement of people using business as a force for good. The values and aspirations of the B Corp community are embedded in the B Corp Declaration of Interdependence." – https://bcorporation.net/
WRAP
"WRAP works with governments, businesses and communities to deliver practical solutions to improve resource efficiency." – https://www.wrap.org.uk/
Champions 12.3
"A coalition of executives from governments, businesses, international organizations, research institutions, farmer groups, and civil society dedicated to inspiring ambition, mobilizing action, and accelerating progress toward achieving SDG Target 12.3 by 2030. – https://champions123.org/
The Food and Agriculture Organization
"The FAO is a specialized agency of the United Nations that leads international efforts to defeat hunger."
The organisation also creates in depth reports and offers resources for organisations looking to improve their environmental and ethical standards. – http://www.fao.org/home/en/
Too good to go
"Our app is the world's largest B2C marketplace for surplus food. The app connects users with businesses that have surplus food, so that this food can be enjoyed instead of wasted. Users get delicious meals at a great price, businesses reach new customers and recover sunk costs, and the planet has less wasted food to deal with – it's a win-win-win." – https://toogoodtogo.co.uk/en-gb
---
George Brown